Term Dates 2020
Term 1:
28 Jan - 27 March
Term 2:
14 Apr - 26 Jun
Term 3:
13 Jul - 18 Sept
Term 4:
5 Oct - 18 Dec
| | |
| --- | --- |
| School Hours | |
| School Commences at | 8.55am |
| Morning recess | 11.00am - 11.30am |
| Lunch | 1.30pm - 2.10pm |
| Dismissal | 3.10pm |
On the last day of each term, the children would usually be dismissed at 2.10 pm
Uniform.
Our school uniform looks smart and is comfortable to wear. This includes school hat and shoes. School hats are worn in Terms 1 and 4. These may be purchased from the school admin. Office. Uniforms can be purchased from Brunella School Wear in Wodonga. Contact school representative for further details. Pre-loved uniform items can also be purchased from the Parents & Friends Club uniform shop.

School Newsletter.
The Newsletter goes home every Wednesday.


Parents and Friends Club.

The Parents and Friends Club works in partnership with the school to enhance the learning environment.
President : Rochelle Sandilands.
Vice President : Charlie O'Connor.
Secretary : Brie Jones.
Assistant Secretary :
Treasurer : Anna McKee
School Board Representative : Charlie O'Connor.
Op Shop Representatives :
:
Uniform Shop Coordinator :
Buses - A school bus service operates each day and is administered by the bus co-ordinator at Corryong College Senior Campus, to whom parents should address questions. All queries should be directed to the Corryong College Bus Co-ordinator.

If children are travelling on a different bus or visiting a friend they must have written permission of parents and this is sent to Corryong College by the school.


Musical and Drama Productions.
Every second year we present a whole school production. This is a significant event involving all children and involves the broader community . This year we are presenting Music in Term 4.
Excursions and Camps.
Connecting with our local community through excursions to places of interest, is integral to our teaching learning program.
In 2020 camp experiences include,
Year 5/6: Canberra
Year 3/4: Sovereign Hill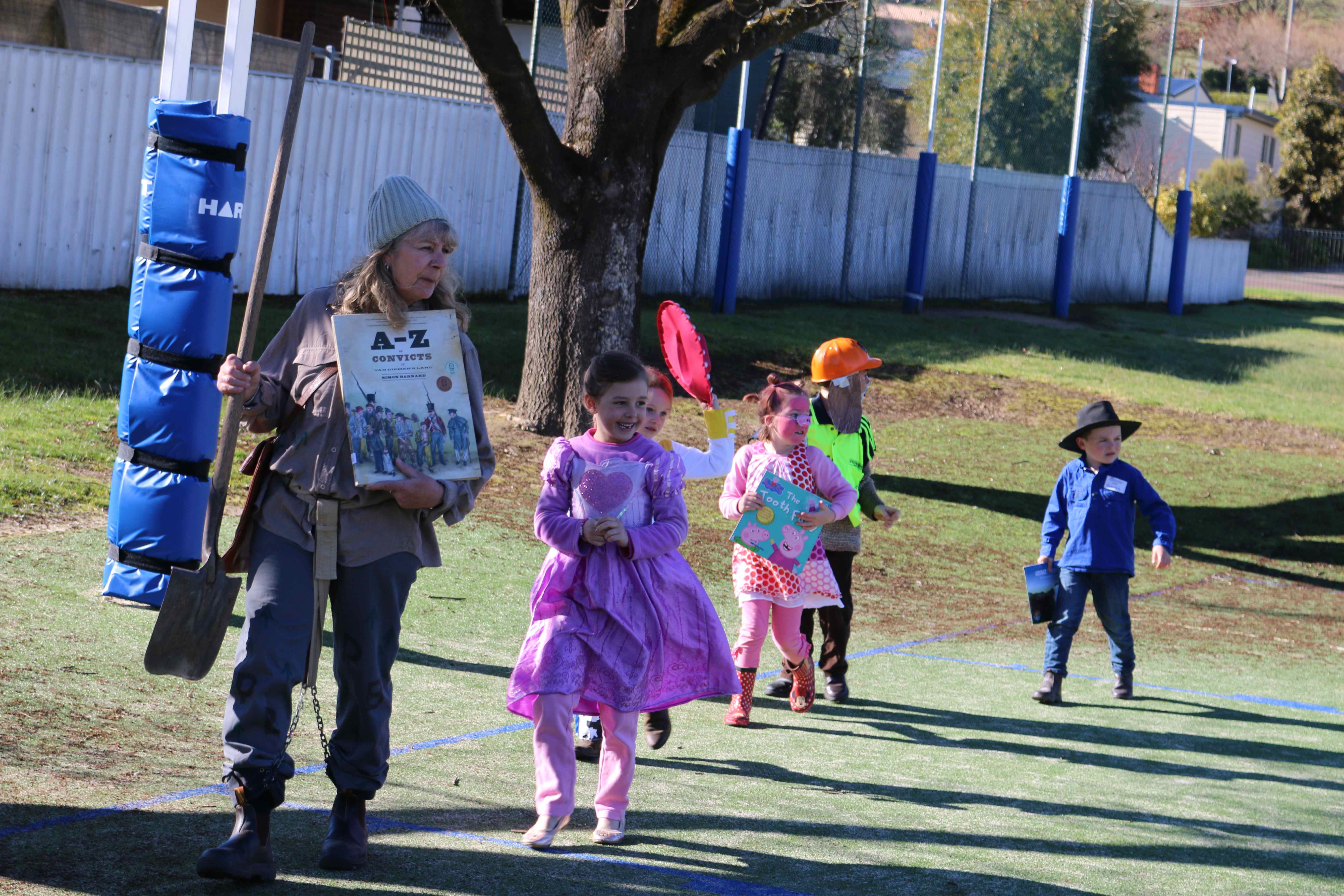 2019 camps
Year 5/6: Melbourne
Year 2/3/4: Borambola
2018 camps
Year 4/5/6/SWD: Canberra
Year 2/3: Beechworth
Camps 2017
Yr 5/6/SWD : Melbourne
Yr 3/4 : Borambola.
Parent HandBook 2020 is available at the following link: pdf Parent Handbook 2020 (24.43 MB)